Hi there! I invite you to join me in my next round of Change Me - Change My World, which guarantees a host of insights, strategies, tools and practices designed to change just about everything in your life... true statement.
While this initially began as an EFT (Emotional Freedom Technique) training and certification, as is the case for so much of what I do, I've added a ton of additional content. I found that my students wanted even more tools geared at changing their minds, behaviors and lives. So now you get EFT Training, Guided Imagery & Self-Hypnosis, Internal Language of Persuasion, then I added some proprietary stuff and well, here we are. I now have a program called Change Me - Change My World! 
"Here's to the crazy ones. The misfits. The rebels. The troublemakers. The round pegs in the square holes. The ones who see things differently. They're not fond of rules. And they have no respect for the status quo. You can quote them, disagree with them, glorify or vilify them. About the only thing you can't do is ignore them. Because they change things. They push the human race forward. And while some may see them as the crazy ones, we see genius. Because the people who are crazy enough to think they can change the world, are the ones who do."  Rob Siltanen
One of the requirements of being an adult is unlearning all of the unproductive, unhealthy and downright harmful lessons and behaviors that you've picked up along the way so that you can become more of who you are truly meant to be. So that you can become self-actualized.
That's why I've created Change Me - Change My World and am giving you the classes, workshops and support you need to help you make the changes you want in your life. Yes, you'll have to do the footwork. But you know it's worth it.
I want you to get out from the shadow of your upbringing, your limitations and your past behaviors. I want you to be fully aware of your value and your values. I want you to become self-actualized and step into your healthy, abundant and joyous future. Then, if you want to - take your tools and certification and use them to help others. That would be AWESOME! Because all change starts with you.
"Be the change that you wish to see in the world."  Mahatma Gandhi
If you've got any questions about the course, drop me an email at info@KimberlyRinaldi.com and I'll be in touch ASAP.
Looking forward to seeing you.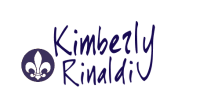 Change Me - Change My World
"Everyone thinks of changing the world, but no one thinks of changing himself."
― Leo Tolstoy
Dr. Wayne Dyer said about Tapping: "Put away your skepticism, this really works…I've had great results with tapping in my own life."
Jack Canfield calls it "…the most powerful new transformational technology to come along in years…"
Lissa Rankin M.D. says, "For those seeking a prescription for eliminating limiting, self-sabotaging beliefs that lead to fear, anxiety, and chronic illness, look no further than The Tapping Solution."
You'll Learn
EFT (Emotional Freedom Technique) the full recipe, shortcuts and additional tapping points
Guided Imagery & Self-Hypnosis - learn how to get into state, create an induction and what exactly is needed to make hypnosis work
Internal Language of Persuasion - you'll learn how to make the most compelling statements that lead you to change
Secret 30 second solution to everything... seriously
How trauma impacts, imprints on the brain and anchors those negative emotions, which then get stored in your body
And...
Understand what role your subconscious plays in your problems, how to identify your core issues, what happens when it shifts and finding the "right" words to use
How to test and measure your progress
EFT - Tell the Story, Movie and Rewrite History techniques
Why you want positive, present tense, powerful language of ownership
Why some goals will never work until you change their direction
How to handle trauma, emotional intensity and overwhelm
Why sometimes it makes sense to start outside the problem and Chasing the Pain
Then
Discover the concept of time and space in healing (quantum healing)
Dealing with addiction and habits
Create your own healing hypnosis session for you or a loved one
Get an introduction to surrogate tapping, group work and borrowing benefits
"How Do You Know this..." - advanced NLP tool for healing
Learn Ho'oponopono - yet another tool for change I figured I'd throw in too
Discover how to introduce these healing tools to others to ensure your success
Why this ties into law of attraction
Get tips on building a successful business
What Happens When You Become a Part of
"Change Me - Change My World"
I used EFT to eliminate allergic response.
It's been 10+ years since I've had to use my rescue inhaler.
So, asthma is pretty much done too. Train with me and find out more!  
- Kimberly Rinaldi
Founder LiJL Radio Network
EFT is what worked to cure my fear of flying!
- Nicole C.
Santa Barbara, Ca
I used EFT to reduce the pain from knee replacement surgery. 
- Margaret Armenta
Visalia, Ca
Course Overview
Change Me - Change My World allows you to work through your healing needs while learning the healing modalities that will change your life.
Optional certification available - if you're into changing the world - starting with you.
---
WEEK ONE: The Foundation
Learn exactly why you have to be congruent in your thoughts, beliefs, decisions and behaviors in order to get what you want in life. You'll also uncover the subconscious areas of self-sabotage that you're not even aware of. More importantly, you'll learn to avoid them permanently. I'll help you define your goals for change for this program. This is the strategy you'll apply every time you want to make a change for the better.
WEEK TWO: EFT part I
The history, theory, process and advanced strategies. You'll take an issue you have an intense negative emotional response to and with these skills, you'll resolve the negative emotional anchors. You'll be able to retain the learnings (memories) and release the trauma (negative emotions). Permanently.
WEEK THREE: Guided Imagery & Self-Hypnosis
Learn everything you need to know about hypnosis to help yourself make massive change in your life. Get a good history, get agreement, get goals then get to the good stuff - change. You'll get to apply the tools to real time problems in your life. Understand where GI & SH are best applied.
WEEK FOUR: Ho'oponopono & Toning
Two tools, each very different. Both massively effective at making changes in your TBDB's (thoughts, beliefs, decisions & behaviors). You'll get the opportunity to apply these - again in a live environment - to effect change and healing in your own life.
WEEK FIVE: EFT part II
Explore the various methods for advanced EFT use; Tell the story, Movie, Rewrite, Borrowing benefits and surrogate tapping. We'll discuss the concept of energy healing with relation to emotions and thoughts. You'll get a better understanding of the addictive nature of your emotions, quantum healing and LOA.
WEEK SIX: The secret sauce
I'll share the secret sauce to making change in your life in the shortest and most powerful way. I'll also give you an opportunity to work with me live on any area you may not have been able to shift on your own (it happens occasionally).
WEEK SEVEN: AMA & business success tips
Learn how to be successful at helping others make change in their lives. Learn what you must do before you do anything else. Get the steps you need to certify as a Certified LiJL Change Me - Change My World guide (LiJL will certify you as a Practitioner of EFT, GI & Hypnosis, Ho'oponopono and Toning.) Then we'll spend some time on an Ask Me Anything session.
As a business owner, I have to be ready for anything. Unfortunately, I started working from fear after the market collapse. I watched my life and my income get smaller and smaller. I was collapsing inward and watching my life spiral out of control. I was dealing with anxiety and ready to shut the business down for that reason alone. After learning EFT from my sister, I had to know more. Kimberly offers a fast paced training that gave me everything I need to be confident about being in charge of my business.  Linda C. Riverside, Ca
I'm an exhausted,  single, BSN student and working mother. I decided to take advantage of a bonus credit and try EFT Certification. I'm using EFT more than I ever imagined. It helps my youngest with his anger and frustration levels, my daughter and I use it to get ready to study. It helps with accessing the learning state, retention and recall. All in all - studying got easier for both of us. Lisa N., San Antonio, Tx
How it works
Imagine you have a best friend and mentor who is specifically trained to help you through your pain and trauma... and no, I'm not going to "hold you and tell you everything is going to be OK". That NEVER helps. Instead, I'll be sharing all new content intentionally designed to help you heal in real time on our weekly Live Webinar. We'll also have live dynamic group discussions and 1:1 time to focus on your personal healing needs.
Unable to make the live webinar or call? We'll send the links to the recorded session later that day.
Meanwhile, you'll have access to office hours and an online community where you'll find additional support and inspiration.

Wednesdays
90-minute Live Webinar
Video recording access released
Fridays
30-minute Live Q&A and spotlight group coaching call
Audio recording access released
Every other Sunday (schedule may vary)
30-minute Live office hours chat on FB Group
Every other Tuesday (schedule may vary)
60-minute 1:1 Coaching call with me

Change Me - Change My World offers you three course delivery options
designed to meet your individual healing needs.
DIY
Work at your own pace
---
Self-study route with minimal intervention from me. All materials are delivered digitally. You'll have access to the calls the day they are released.
Includes bi-monthly office hours throughout your program along with ongoing team-led and peer support in our private online group.
Perfect if you're on a budget or you want to work your way through the course at your own pace. No certification will be provided.
Group Support
Be part of a community
---
Benefit from peer wisdom and greater accountability. Digital delivery of materials along with physical workbook and gratitude journal. Live access to weekly webinar. And weekly group calls throughout the program.
I'll answer questions and provide feedback at each step, plus access to office hours and our private online community.
Ideal if you want guidance and input from me, but don't need to be individually coached through the program or require a practitioner certificate.
LiJL Choose to Change certificate of completion in EFT, Guided Imagery & Hypnosis, Toning and Ho'oponopono available. No peer review required.
Personally Guided
Get mentorship and coaching
---
You've got me as your success and accountability partner! I'll help you get things moving and personally guide you through your program. Digital delivery of materials along with physical workbook and gratitude journal. Live access to weekly webinar. And weekly group calls throughout the program.
Includes: four one-hour deep dive calls with me; detailed personal feedback along with personalized action items and development tasks; a private phone number with text access for questions; and access to our private online community.
Perfect if you're able to be coached and want to make massive change in record time!
LiJL Choose to Change practitioner and master practitioner certification in EFT, Guided Imagery & Hypnosis, Toning and Ho'oponopono available. Peer review required.
SORRY YOU MISSED IT
We've Closed the Doors on This Round
and don't forget the extras
You Get BONUSES When You Pay in Full
Pay in full at least 7 days before the launch date and get a 30-minute clarity session (Skype or phone) with me! I'll help you fine-tune your skills and findings from the program so that you can better care for yourself and your loved ones. You'll also receive a swag bag filled with inspirational art, meditations and more. Bonus value over $675.
Take the training and...
Release unwanted weight 

Release chronic & acute illness, injury and infirmity

Resolve PTSD 

Resolve childhood trauma

Change your future
Get certified and help others...
Let go of adult drama

Heal from heartbreak 

Eliminate cravings and addictions 

Release limiting beliefs about love, money or life 

Change their lives
Train for You - Self Development
Certification - Career Opportunity
GET MY 30 YEARS OF EXPERIENCE IN BEHAVIOR, COMMUNICATION, SUCCESS COACHING & LASER-FOCUSED INSIGHT. BREAK OUT OF YOUR PATTERNS. TAKE CONTROL OF YOUR THOUGHTS, BELIEFS, BEHAVIORS... AND YOUR LIFE.
I've taken the deep well of experience, expertise and insight that I've gained from my research, my studies and my vast toolkit of resources -- mindset shifts, therapeutic processes, success strategies, self healing, road-testing ideas, interviewing thousands of experts, writing books and articles, teaching courses, working with clients and more -- and put it into Change Me - Change My World so that you can do the work, with the support and guidance you need to get from here to healed.
"I was convinced this wasn't for me. It seemed kinda weird.
And I certainly didn't want anyone to see me doing it.
...now it's been incorporated into all my other tools.
I pair it with meditation, hypnosis, NLP and more!"
"I took this class for one reason, to heal my past traumatic
memories. I now share EFT with everyone."
"Taking this class will change your life."
Enjoy this fun, practical and inspirational program.
SORRY YOU MISSED IT
We've Closed the Doors on This Round