First, STOP Wishing for Things to Be Different,
THEN Do What You Need to Do to...
Heal the Trauma of Your Past
You'll reclaim your life when you can review your past experiences with inner peace; you won't be triggered by them anymore. 
Heal Your Broken Heart
You'll heal from the pain of loss that you've been suffering. You'll honor your dearly departed loved one by living your life to the fullest.
If your heartbreak stems from breakup or divorce, you'll truly know in your heart that your ex is perfect - for someone else. 
Own Your Values
You'll identify, integrate and communicate healthy boundaries that allow you to live with a greater sense of peace than you ever imagined. 
Let Go of Your Limits
Uncover exactly what's in the space between your desires and your outcomes. Hint: It's your subconscious beliefs; these are the ones that are setting you up for a repeating cycle of disappointment, failure, and pain. Identify the bullshit that holds you back -- stories, judgments, vows, rules, and fears.
Know Your Value
Did it ever occur to you that you should be the most important person in your life? Imagine not worrying about what others think of you. Imagine believing you deserve the good things in your life. Imagine not feeling selfish or narcissistic about any of this.
Release Your Toxic Negative Emotions 
If you've got memories that cause you anger, sadness, pain, shame, guilt, grief, anxiety, fear or frustration - you'll learn how to let them go forever. Imagine all your memories and no more triggers.
Change Your Relationship with Money
Stop the destructive cycle of money anxiety. Take control of the emotions that drive you to worry, overspend, act miserly or behave in ways that are unhealthy for your financial future.
Recharge or Change Your Career
Rekindle the love you once had for your chosen profession. Or conversely, let's figure out where you want to be in the next phase of your life and career. Then let's get you launched.
Launch Your Dream Business
From concept to content, branding to buildings, websites to W2's - I'll help you get off the ground and get a great foundation built for your ongoing success.
Close the gap between where you are and where you want to be in your life.
What will success mean for you...
•  Healthy anger management
•  Feeling better about your finances
•  Healing your broken heart
•  Finding love
•  Healing from trauma or abuse
•  Releasing your fears and phobias
•  Ending anxiety and panic attacks

•  Healing from PTSD
•  Finding fulfillment in your work
•  Exploring your spiritual nature
•  Improving your health
•  Better communication & relationships
•  Dealing with job stress
•  Training as a Licensed LiJL Practitioner
You'll benefit from my decades of experience coaching, training, writing and speaking.
I've taken my experience, expertise, and insight and put it all into my Lessons in Joyful Living programs so that you can get from where you are to where you want to be in life.
Quickly. Easily. Permanently.
I know exactly what it feels like to want more from and for your life and not be able to get there on your own. And those are precisely the times I sought training, coaching, mentoring and guidance. I've spent the better part of 30 years mastering these tools and so that I can share them with you.
I've worked with thousands of clients and students, so I know the shortest and easiest route to get you to your outcome. Success.
The very first step in reaching the success you seek, realizing you can change this!
You're capable of letting go - capable unlearning all the unproductive, unhealthy and downright painful lessons you've picked up along the way. You're capable of learning new strategies, tools and techniques that will empower you to stay the course, create new and better outcomes that lead to your success.
You're not only capable of it, but you're also responsible for doing it!
Because if you don't do this for you - who will?
Sincerely,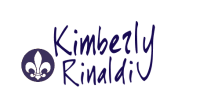 Speaker, Author, Radio Host
and Founder LiJLNetwork.com