Workshop & Masterclass
Part of the Joyful Journey Mentor Series
Saturdays 7-9 am PT
Imagine your life your life now, only better. Imagine less stress, more confidence, improved communication, better relationships, profound love, more money, intuitive awareness, mystical experiences, reaching your dreams & goals, physical-emotional-spiritual healing, healthy boundaries, less bullshit, freedom from anxiety-depression-PTSD, personal growth, greater sense of purpose, healthier choices, weight loss, more energy, unconditional self-love, participating in a loving & supportive community, living in the moment, a true sense of self, gratitude, and joy.
Mind
hypnosis, limiting beliefs, mindset & successful outcomes, consciousness, effective change, healing emotions, TBDBs (thoughts, beliefs, decisions, behaviors), EFT, meditation, gratitude, manifesting & intentions, quantum healing, conscious subconscious programming, etc.
Body
weight loss, pain management, energy healing, EFT. Reiki, meditation, health, nutrition, yoga, breathwork, beauty, aging, menopause, cannabis, supplements, acupuncture, exercise, sleep, grounding, sound healing, physical intimacy, etc.
Spirit




angel communication, animal spirit guides, intuitive development, mediumship, visitations & dreams, past life regression, ascended masters, departed loved ones, heaven, eternal now, eternal consciousness, religion, philosophy, God, etc.

Business
monetizing your passion = do what you love and get paid for it, launching the side hustle, building a service-based business based on your values = working with people you love, claiming your speaker-author-expert status, podcasting, social media success, etc.
Experience and success are the two things I can offer you.
Lessons in Joyful Living programs help you bridge the gap between where you are and where you want to be.
Quickly. Easily. Permanently.
I know the easiest and most effective routes to get you to your outcome. And the very first step in reaching your successful outcome is realizing you can change this! It doesn't have to be this way anymore.
You're capable of letting go - capable of unlearning all the unproductive, unhealthy, and downright painful lessons you've picked up along the way. You'll learn effective new strategies that will empower you to create better outcomes that lead directly to your success.
You're not only capable of it, but you're also responsible for doing it!
Because if you don't do this for yourself - who will?
Sincerely,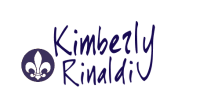 Speaker, Author, Radio Host
and Founder LiJLNetwork.com