The Miracle of Self-Healing
Because Holistic Health Begins with You
I invite you to join me for a Reiki session or a series of sessions; which I guarantee will provide you a host of insights, strategies, tools and practices that will change your life. These sessions are designed to connect you to the most effective holistic health care program out there - your very own DNA.
Did you know...
Every cell in your body is DNA coded for perfect health and wellness
You have over 37 trillion cells to work with
You can change your health by working with your mind, body & energy system

Let's tip the health and wellness scale in your favor. With over 37 trillion cells to work with, ANYTHING is possible!
Join me for a Reiki session or series and be Happy, Healthy and Whole in all you do. 
Reiki is energy, specifically an "energy language" your body speaks. It's a language of health, wellness, peace and balance.
"The law of vibration states that anything that exists in our universe, whether seen or unseen, broken down into and analyzed in its purest and most basic form, consists of pure energy or light which resonates and exists as a vibratory frequency or pattern. And you are made of cells, which are made of atoms, which are made of particles, and those particles are really just vibrating energy. We are more empty space than physical stuff; more vibration than mass. And we can be strongly impacted -- either positively or negatively - by vibrational energy. So, you have science to lean on when it comes to energy healing methodologies." ~ Kimberly Rinaldi
This Japanese method of healing uses energy to balance the body, mind and spirit. Reiki is believed to improve just about any aspect of life, from physical health to emotional well-being to stress reduction and mental clarity.
I look forward to working with you soon.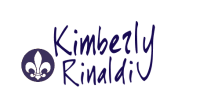 Reiki - Miracle of Self-Healing
37 trillion cells can't be wrong.
Did you know nearly every culture has a history of energy healing, focusing on the individual as a whole - it's the original Holistic Health Care Program.
You Have to Try This!
Famous cardiovascular surgeon, Dr. Oz enthusiastically endorsed Reiki as his favorite alternative therapy and encouraged his audience to try it.
Take Control of Your Health!
Learning Reiki puts holistic health care in your hands. ~ Kimberly Rinaldi
Who's "Doing" Reiki?
Sandra Bullock, Mel B, Halle Barry, Kate Bosworth, Michael Flatley, Macy Gray, Goldie Hawn, Kate Hudson, Helen Hunt, Gweneth Paltrow, Nicole Kidman, Joely Richardson, Sharon Stone, Uma Thurman, Naomi Watts, Angelina Jolie and the list goes on...
Why work with me
You want to be free from feeling stuck, blocked or damaged

You don't have years to spend in therapy

You prefer not to just "take a pill" and hope for the best

You want a comprehensive healing method you can use on your own too

You want to handle life's daily trials with more light, clarity and understanding

You feel the need for a deeper or renewed spiritual connection

You're ready to stop "faking" it - pretending you're fulfilled, when what you really feel is dread, disconnect or that "something is missing"

You are interested in energy work and healing - chakras, auras, crystals, sound healing, essential oils and meditation

You don't have time to waste - you need help NOW

You want the key to speaking the language of health trapped in your DNA

You want to heal yourself, align with your soul's purpose, tap into the Universe, manifest your desires and impact the world by raising your vibration and being the very best version of you that you can be
Get Started
Select & secure your session or package below - new clients can choose between Get Started or Better Life packages. You can always add Live the Dream at any time. 
You'll receive an email (within a few minutes typically) it will outline what you need to do to prepare for your session,  provide a link to schedule your appointment - in person, by phone or Skype - you tell me what works best for you, and also provide a link to complete your new client paperwork.
Please complete your history, goals and working agreement within 24 hours of scheduling your appointment- this allows me the time I need, to identify the best direction for your care. 
Be honest - your information will be treated with confidentiality and respect.
Be detailed - the more information you provide upfront, the more time I have to actually provide direction and Reiki care for you in our session.
Be realistic - you may think you need to change "everything" today. And feel free to identify all areas that are problematic for you. Trust me, I'll help you identify the best direction to start from. Just remember, it's important to work on one area at a time to avoid overwhelm. The good news is "high tide raises all craft" - improvements in one area will positively impact all areas.
Be open to change - remember you're asking me to use my experience, expertise and guidance to help you get what you want from your life. The direction I provide is based on decades of training, experience and successful strategies that have worked with thousands of clients. Not being willing to do things differently will only guarantee you more of the exact same circumstances you say you want to change.
Be committed to yourself - If given post care assignments, I may never know if you take action. You'll know exactly what you have done or have not done towards your desired outcome. Bottom line, something is not exactly what you want it to be or you wouldn't be here now. I'm willing to commit my time, energy and resources to help you heal and succeed. It's time for you to do the same. You're worth it and you deserve it!
Then...
I'll identify which tools we'll use to enhance and optimize your healing work - essential oils, crystal grid, chakra healing, chakra stones, aura work, cord cutting, sound therapy, meditation, etc.
We'll meet for your first session (plan on 90 min for initial and 45 min for subsequent sessions) - we'll review your history, goals and the tools I intend to use.
You will most likely experience deep relaxation during the session.
• Many clients report lasting benefits from just one session
• You'll get time to discuss your changes in each session
• Long-term imbalances may require multiple sessions
Afterwards you will be given a meditation mp3 designed to allow the healing to continue at home, homework to connect the mind, body and spirit - allowing you to maintain your changes in the most effective and efficient way, and any tools I feel you need to continue on your healing path - occasionally I may also recommend you read a book or watch a movie to help you on your path, and most are readily available on Amazon.
You will also be given "Reiki to Go" - you will receive additional energy to move forward with (this is not a training or attunement, simply an extension of the energy we use together - I'll explain in detail when we meet for your appointment).
Sessions are available in person, by phone or Skype.
A single 90 min session - Perfect for immediate help and immediate healing.
Ideal if you're just getting started and want to get rapid results and experience exactly how Reiki healing works before committing to a more extensive package or if we've worked together before and you're just looking to check in.
Includes your initial 90 min session and two 45 min sessions.
This option is best for those who want to embark on a healing journey. You seek growth and profound change and you want to begin now.
Nine 45 min sessions in 90 days - Because you want to consciously design a life you love. You have text access to me between sessions and BONUS access to Heal My Past, Change My Future - DIY  edition.
This is a great option for you when you're ready to create, invent and invest in the life of your dreams.
Did You Know Reiki Can Help Heal...
ADD/ADHD, addictions, alcoholism, allergies, anger, anxiety, asthma, back pain, breathing difficulties, cancer, career goals, carpal tunnel, chemical sensitivities, children's behavior, chocolate cravings, chronic fatigue syndrome, claustrophobia, compulsions, cravings, depression, diabetes, eating disorders, emotional abuse, family dynamics, fears, fibromyalgia, food allergies, grief & loss, headaches, high blood  pressure, insomnia, learning disabilities, love pain, lupus, migraines, multiple sclerosis, pain, panic, phobias, psoriasis, PTSD, public speaking, relationship issues, school issues, sexual abuse, smoking, snoring, sports performance, stress, stuttering, sugar cravings, trauma, weight loss and many other conditions.
MONEY, HEALTH, LOVE, STRESS, CAREER -
​REIKI WORKS WITH YOU TO HELP YOU HEAL YOUR CHALLENGES.
Some of the basic teachings of Reiki are that we are more than our physical bodies. We also have an energy body made up of our aura (energy fields), the chakras (energy centers) and the meridians (energy pathways.) Because of this Reiki is able to transcend time and space to allow distance healing for you from within.